南アジア・東南アジア地域研究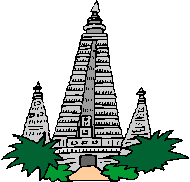 South Asia & Southeast Asia
書名
著者名
頁数
出版元
刊行年
価格
解説
Armenians in Asian Trade in the Early Modern Era.
Chaudhury, Sushil & Keram Kevonian (ed.)
418p.
Manohar
2014(07)
5,943円
Merchants -- Armenia -- Asia -- History major assessment of the Armenian trade in the age of New Julfa in all its diversity...
English, French and Armenian
Reprint. Originally published: Paris: Foundation Maison des sciences de l'homme, 2007
Swat: an Afghan society: urbanisation and change in a tribal environment.
Inam-ur-Rahim & Alain Viaro
xii,334p map
City Press
2002
2,981円
Pushtuns -- Swāt District (Pakistan) -- Social life and customs
The Pukhtun society of the Swat valley in the North-West Frontier Province, Pakistan, is at the crossroads of social transformation and change. The Afghan Yusafzai tribe, which migrated from Kabul more than five hundred years ago and settled in the Swat valley, has retained its particular tribal culture and characteristics to this day.
The Mughals: life, art and culture: Mughal manuscripts and paintings in the British Library.
Losty, J.P. & Malini Roy
160p color illus.
Roli Books
2013
4,262円
Illumination of books and manuscripts, Mughal -- India -- Exhibitions
The Book of Nizamddin Aulia.
Jaffer, Mehru
xxxi,164p.
Penguin
2012
1,073円
On the life of Niẓāmuddīn Auliyā, 1236-1325, Indian Muslim Sufi saint from Chishtīyah order.
Sufi Saints and State Power: the Piurs of Sind, 1843-1947.
Ansari, Sarah F.D.
xix,178p.
Cambridge U.P. (India)
1992
2,304円
Sufis -- Political activity -- Pakistan -- Sindh reprinted in India
Islamic Mysticism in India.
Singh, Nagendra Kr.
v, 306p.
APH Pub. Corp.
1996
2,224円
Mysticism -- Sufism -- India
Lahore: topophilia of space and place.
Suvorova, Anna
xiii,246p.
Oxford U.P. (Karachi)
2011
3,057円
Lahore (Pakistan) -- Civilization -- Geography The book is a reconstruction of the historical and cultural images of Lahore, one of the oldest cities in the Indian subcontinent.
Muslim Becoming: aspiration and skepticism in Pakistan.
Khan, Naveeda
xii261p.
Oriental Black Swan (Duke U.P.)
2012
3,632円
Islam -- Muslims -- Pakistan Khan challenges the claim that Pakistan's relation to Islam is fragmented and problematic. Offering a radically different interpretation, Khan contends that Pakistan inherited an aspirational, always-becoming Islam, one with an open future and a tendency toward experimentation. An ethnography of Islam in Pakistan that moves from the smallest scale - a single worshiper striving to be a better Muslim who is seeking guidance at a neighborhood mosque - to the largest, examining the thought of poet and philosopher Muhammad Iqbal, considered to be the spiritual visionary of the country.
Islam and the Economy of Pakistan: a critical analysis of traditional interpretation.
Pal, Izzud-Din
xv,159p.
Oxford U.P. (Pakistan)
2006
2,354円
Islam -- Economic aspects -- Pakistan Examines the question of the ideology of Pakistan and the related claim concerning Islam as a system. This book attempts to discuss the issue in the context of the economy of Pakistan and argues in favour of renewed efforts towards the reconstruction of Islamic thought to meet the challenge of modernity in the area of economic policy.
Journey into Islam: the crisis of globalization.
Ahmed, Akbar
x,323p.
Penguin Books India
2007
2,860円
Globalization -- Religious aspects -- Islam -- South Asia Presents a tour of Islam and its peoples as it follows author's anthropological expedition to the three major regions of the Muslim world--the Middle East, South Asia, and East Asia. Reveals unique information on large, often misunderstood populations, describing the experiences and perceptions of ordinary Muslims, women, and youth.
Between Democracy & Nation: gender and militalisation in Kashmir.
Kazi, Seema
xxxiii,199p.
Oxford U.P. (Karachi)
2010(09)
2,185円
Women -- Crimes against -- India -- Jammu and Kashmir
Islamism and Democracy in India: the transformation of Jamaat-e-Islami.
Ahmad, Irfan
xx,306p.
Permanent Books
2010(09)
2,980円
Jamāʻat-i Islāmī (India) -- Political activity Jamaat-e-Islami Hind is the most influential Islamist organization in India. This book offers an in-depth examination of India's Jamaat-e-Islami and SIMI, exploring political Islam's complex relationship with democracy and providing a rare window into the Islamist trajectory in a Muslim-minority context. Indian printing
Islam and Society in Pakistan: anthropological perspectives.
Marsden, Magnus (ed.)
xxiv,462p.
Oxford U.P. (Pakistan)
2010
4,083円
Islam -- Social aspects -- Pakistan This book aims to bring together some of the most sophisticated recent anthropological work on the ways in which Pakistan's citizens from diverse social and regional backgrounds set to the task of being Muslim, and contribute to the dynamic role played by Islam in the country's political and social life.
The Friends of God: Sufi Saints in Islam: popular poster art from Pakistan.
Frembgen, Jürgen Wasim
x,158p photos. pap.
Oxford U.P. (Pakistan)
2012(06)
4,291円
Muslim saints (Sufis) in art -- Pakistan -- Posters The friends of God : sufi saints in Islam, popular poster art from Pakistan/ Jürgen Wasim Frembgen ; in cooperation with the Museum of Ethnology, Munich
Three Ways to Be Alien: travails & encounters in the early modern world.
Subrahmanyam, Sanjay
xviii,228p. pap.
Brandeis U.P.
2011
5,158円
Mughal empire -- Manucci, Niccolao, 1639-1717 -- Sherley, Anthony, Sir, 1565-1635? -- 'Ali bin Yusuf ʻAdil Khan, -approximately 1567 Covering an impressive geographical area and chronological span, from the Western Mediterranean to India, from the 1530s to the 1720s, Subrahmanyam draws on a vast range of sources--letters, contracts, diplomatic records, testaments, personal chronicles--to tell the stories (always in the plural) of identities caught between cultures. . . . This is an extraordinarily elegant study of individuals who lived at the intersection of cultures, religions, and political systems, and of the creative strategies they deployed, more or less successfully, to negotiate their presence therein.
Tuhfat al-Mujahidin: a historical epic of the sixteenth century.
Makhdum, Shaykh Zainuddin
xxxii,139p ills. maps
Islamic Book Trust
2009(06)
2,970円
Islam -- India -- Malabar Coast -- History Tuḥfat-al-mujāhidīn : a historical epic of the sixteenth century [Tuḥfat al-mujāhidīn fī baʻḍ akhbār al-Burtughālīyīn] Shaykh Zainuddin Makhdum ; translated from Arabic with annotations by S. Muhammad Husayn Nainar Tuḥfat al-Mujāhidīn (Glory to the Victory of Martyrs) written mainly after 1583 AD deals with the chronological, political and military accounts of the Zamorins of Calicut and their naval commandants, the Kunjalis, in their fight against the Portuguese, a pioneering historical work dealing with the struggle of the Malabar Muslims against the Portuguese colonisers' encroachment in India.
Qanun-i-Humayuni (also knowns as Humayun Nama) of Khwandamir (died A.H. 942/A.D. 1535)
Prashad, Baini (tr.)
v,92p.
The Asiatic Society
1996(1940)
349円
Humayun, Emperor of Hindustan, 1508-1556 Qānūn-i-Humāyūnī : also known as Humāyūn nāma of K̲h̲wāndamīr, died A.H. 942, A.D. 1535/ Ghiyās̲ al-Dīn ibn Humām al-Dīn Khvānd Mīr; tr. by Baini Prashad "A work on the rules and ordinances established by the emperor Humāyūn and on some buildings eracted by his order." Originally published: Calcutta : Royal Asiatic Society of Bengal, 1940.
Ottoman Connections to the Malay World: Islam, law and society.
Kayadibi, Saim (ed.)
xiv,253p
The Other Press
2011
2,708円
Islam -- Turkey -- Malaysia -- History This book constitutes a study of Southeast Asia, discussing the Malay world's long historical connection with the Muslim people including the Rumi-Turks, Hadramis and the Ottomans. These connections reflect religious, political and legal cooperations. It also discusses the Ottomans' policy of pan-Islamism and the role of Sultan Abdulhamid II in improving ties with the Malay world and their scholars, rulers and heritage, in the fight against Western colonial powers. In seven essays, the contributors to this book discuss the early religious-intellectual network in the region as well as the evolution of the judicial and political systems.
India's Polity in the Age of Akbar.
Khan, Iqtidar Alam
x,219p.
Permanent Black
2016
2,702円
Mogul Empire -- History -- Akbar, Emperor of Hindustan, 1542-1605 Certain important facets of the Mughal polity during Akbar's reign are the subject of this book. Professor Iqtidar Alam Khan traces the rise of the Mughal empire, focusing on the orientation given to it by Akbar. His Introduction highlights political and economic processes of the first quarter of the sixteenth century, in particular those that testify to a sharing of political authority and the social surplus among culturally diverse ruling groups.
Political Islam in Colonial Punjab: Majlis-i-Ahrar 1929-1949.
Awan, Samina
xxxvi,190p
Oxford U.P. (Pakistan)
2010
2,099円
Majlis-i Ahrar-i-Islam -- Political activists -- South Asia An investigation of an ideologised and activist organization, the Majlis-i-Ahrar-i-Islam (MAI), providing a journey through several inter-related domains including political Islam, South Asian Muslim identity politics and the transformation of Punjab from a bastion of the Raj to a sword arm for the Pakistan movement.