南アジア・東南アジア地域研究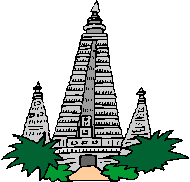 South Asia & Southeast Asia
書名
著者名
頁数
出版元
刊行年
価格
解説
Terrains of Exchange: religious encounters of global Islam.
Green, Nile
xvii,395p.
Oxford U.P.
2015
6,617円
Islam -- Economic aspects -- Non-Islamic countries -- History -- 19th century -- Sources
The book offers a bold new paradigm for understanding the expansion of Islam in the modern world. Through the model of religious economy, it traces the competition between Muslim, Christian and Hindu religious entrepreneurs that transformed Islam into a proselytising global brand. Drawing Indian, Arab, Iranian and Tatar Muslims together with Scottish missionaries and African-American converts, Nile Green brings to life the local sites of globalisation where Islam was repeatedly reinvented in modern times. Evoking terrains of exchange from Russia's imperial borderlands to the factories of Detroit and the ports of Japan, he casts a microhistorian's eye on the innovative new Islams that emerged from these sites of contact.
The Administration of Justice in Mughal India:
Ahmed, Muhd. Basheer
xx.223p.
Cosmo
2015
3,578円
Administration of Justice -- India -- History
...courts in India between 1206-1750 AD. The book is based on original sources some of which have not so far been utilised by any other author. The conclusions arrived at depend mainly for the ir support on the cases decided by the Muslim courts and either noted specifically by historians or discovered in the original.
Swat: an Afghan society: urbanisation and change in a tribal environment.
Inam-ur-Rahim & Alain Viaro
xii,334p map
City Press
2002
2,981円
Pushtuns -- Swāt District (Pakistan) -- Social life and customs
The Pukhtun society of the Swat valley in the North-West Frontier Province, Pakistan, is at the crossroads of social transformation and change. The Afghan Yusafzai tribe, which migrated from Kabul more than five hundred years ago and settled in the Swat valley, has retained its particular tribal culture and characteristics to this day.
The Mughals: life, art and culture: Mughal manuscripts and paintings in the British Library.
Losty, J.P. & Malini Roy
160p color illus.
Roli Books
2013
4,262円
Illumination of books and manuscripts, Mughal -- India -- Exhibitions
The Languages of Political Islam: India 1200-1800.
Alam, Muzaffar
xiii,244p.
Permanent Books
2004
1,548円
Islam -- India -- Persian language -- History Indian printing
shows the ways in which political Islam, from its establishment in medieval north India, adapted itself to a variety of India contexts and became deeply Indianized.
The Book of Nizamddin Aulia.
Jaffer, Mehru
xxxi,164p.
Penguin
2012
1,073円
On the life of Niẓāmuddīn Auliyā, 1236-1325, Indian Muslim Sufi saint from Chishtīyah order.
Sufi Saints and State Power: the Piurs of Sind, 1843-1947.
Ansari, Sarah F.D.
xix,178p.
Cambridge U.P. (India)
1992
2,304円
Sufis -- Political activity -- Pakistan -- Sindh reprinted in India
Pilgrimage to Mecca: the Indian experience, 1500-1800.
Pearson, Michael N.
x,272p. pap.
Markus Wiener Publishers
1996
3,108円
Muslim pilgrims and pilgrimages -- India -- Mecca -- History An analysis of pilgrimages to Mecca in the early modern period. The rise of the Mughal and Safavid Perslan empires and the emergence of the Wahhabi movement in Arabia mark the beginning and end points of the study, but the author also draws comparisons with earlier and later periods.
Madrasa and Terrorism: myth or reality.
Alam, Md. Muktar
v,104p.
Indian Social Institute
2004
718円
Madrasas -- Islamic education -- India Includes statistical tables
Islam and Education: conflict and conformity in Pakistan's Madrassahs.
Ali, Saleem H.
xiii,214p.
Oxford U.P. (Pakistan)
2009
2,800円
Islamic education -- Pakistan In an attempt to prevent the escalation of existing regional conflict and the perceived conflict between Islam and the West, this book provides an empirically grounded analysis of madrassahs in Pakistan as an integrated social movement.
The Rational Believer: choices and decisions in the Madrasas of Pakistan.
Bano, Masooda
xii,250p.
Cornell U.P.
2012
4,808円
Madrasas -- Islamic religious education -- Pakistan Bano draws on rich interview, ethnographic, and survey data, as well as fieldwork conducted in madrasas throughout the country to explore the network of Pakistani madrasas. She maps the choices and decisions confronted by students, teachers, parents, and clerics and explains why available choices make participation in jihad appear at times a viable course of action.
Islamic Mysticism in India.
Singh, Nagendra Kr.
v, 306p.
APH Pub. Corp.
1996
2,224円
Mysticism -- Sufism -- India
Lahore: topophilia of space and place.
Suvorova, Anna
xiii,246p.
Oxford U.P. (Karachi)
2011
3,057円
Lahore (Pakistan) -- Civilization -- Geography The book is a reconstruction of the historical and cultural images of Lahore, one of the oldest cities in the Indian subcontinent.
Muslim Becoming: aspiration and skepticism in Pakistan.
Khan, Naveeda
xii261p.
Oriental Black Swan (Duke U.P.)
2012
3,632円
Islam -- Muslims -- Pakistan Khan challenges the claim that Pakistan's relation to Islam is fragmented and problematic. Offering a radically different interpretation, Khan contends that Pakistan inherited an aspirational, always-becoming Islam, one with an open future and a tendency toward experimentation. An ethnography of Islam in Pakistan that moves from the smallest scale - a single worshiper striving to be a better Muslim who is seeking guidance at a neighborhood mosque - to the largest, examining the thought of poet and philosopher Muhammad Iqbal, considered to be the spiritual visionary of the country.
Islam and the Economy of Pakistan: a critical analysis of traditional interpretation.
Pal, Izzud-Din
xv,159p.
Oxford U.P. (Pakistan)
2006
2,354円
Islam -- Economic aspects -- Pakistan Examines the question of the ideology of Pakistan and the related claim concerning Islam as a system. This book attempts to discuss the issue in the context of the economy of Pakistan and argues in favour of renewed efforts towards the reconstruction of Islamic thought to meet the challenge of modernity in the area of economic policy.
Kashmir in Comparative Perspective: democracy and violent separatism in India.
Widmalm, Sten
xxvii,226p maps pap.
Oxford U.P. (Karachi)
2012(06)
1,826円
Jammu and Kashmir (India) -- Politics and government -- History This book investigates the factors that led to the breakdown of democracy and the rise of violent separatism in Jammu and Kashmir in the 1980s, and how the risk of a large-scale war has grown in South Asia in the 1990s.
Journey into Islam: the crisis of globalization.
Ahmed, Akbar
x,323p.
Penguin Books India
2007
2,860円
Globalization -- Religious aspects -- Islam -- South Asia Presents a tour of Islam and its peoples as it follows author's anthropological expedition to the three major regions of the Muslim world--the Middle East, South Asia, and East Asia. Reveals unique information on large, often misunderstood populations, describing the experiences and perceptions of ordinary Muslims, women, and youth.
Between Democracy & Nation: gender and militalisation in Kashmir.
Kazi, Seema
xxxiii,199p.
Oxford U.P. (Karachi)
2010(09)
2,185円
Women -- Crimes against -- India -- Jammu and Kashmir
Islamism and Democracy in India: the transformation of Jamaat-e-Islami.
Ahmad, Irfan
xx,306p.
Permanent Books
2010(09)
2,980円
Jamāʻat-i Islāmī (India) -- Political activity Jamaat-e-Islami Hind is the most influential Islamist organization in India. This book offers an in-depth examination of India's Jamaat-e-Islami and SIMI, exploring political Islam's complex relationship with democracy and providing a rare window into the Islamist trajectory in a Muslim-minority context. Indian printing
Islam and Society in Pakistan: anthropological perspectives.
Marsden, Magnus (ed.)
xxiv,462p.
Oxford U.P. (Pakistan)
2010
4,083円
Islam -- Social aspects -- Pakistan This book aims to bring together some of the most sophisticated recent anthropological work on the ways in which Pakistan's citizens from diverse social and regional backgrounds set to the task of being Muslim, and contribute to the dynamic role played by Islam in the country's political and social life.