南アジア・東南アジア地域研究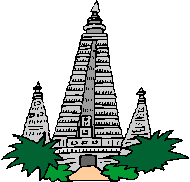 South Asia & Southeast Asia
書名
著者名
頁数
出版元
刊行年
価格
解説
Making Space: Sufis and settlers in early modern India.
Green, Nile
xvii,339p.
Oxford U.P. (India)
2012
3,762円
Sufism -- India -- History The essays in this volume deal with the role of the Sufis, the texts about them or the narratives about the saints, and their shrines to throw light on the history of South Asian Muslims.
Swat: an Afghan society: urbanisation and change in a tribal environment.
Inam-ur-Rahim & Alain Viaro
xii,334p map
City Press
2002
3,037円
Pushtuns -- Swāt District (Pakistan) -- Social life and customs
The Pukhtun society of the Swat valley in the North-West Frontier Province, Pakistan, is at the crossroads of social transformation and change. The Afghan Yusafzai tribe, which migrated from Kabul more than five hundred years ago and settled in the Swat valley, has retained its particular tribal culture and characteristics to this day.
The Mughals: life, art and culture: Mughal manuscripts and paintings in the British Library.
Losty, J.P. & Malini Roy
160p color illus.
Roli Books
2013
4,341円
Illumination of books and manuscripts, Mughal -- India -- Exhibitions
Sufi Saints and State Power: the Piurs of Sind, 1843-1947.
Ansari, Sarah F.D.
xix,178p.
Cambridge U.P. (India)
1992
2,347円
Sufis -- Political activity -- Pakistan -- Sindh reprinted in India
Muslim Becoming: aspiration and skepticism in Pakistan.
Khan, Naveeda
xii261p.
Oriental Black Swan (Duke U.P.)
2012
3,699円
Islam -- Muslims -- Pakistan Khan challenges the claim that Pakistan's relation to Islam is fragmented and problematic. Offering a radically different interpretation, Khan contends that Pakistan inherited an aspirational, always-becoming Islam, one with an open future and a tendency toward experimentation. An ethnography of Islam in Pakistan that moves from the smallest scale - a single worshiper striving to be a better Muslim who is seeking guidance at a neighborhood mosque - to the largest, examining the thought of poet and philosopher Muhammad Iqbal, considered to be the spiritual visionary of the country.
Islam and the Economy of Pakistan: a critical analysis of traditional interpretation.
Pal, Izzud-Din
xv,159p.
Oxford U.P. (Pakistan)
2006
2,398円
Islam -- Economic aspects -- Pakistan Examines the question of the ideology of Pakistan and the related claim concerning Islam as a system. This book attempts to discuss the issue in the context of the economy of Pakistan and argues in favour of renewed efforts towards the reconstruction of Islamic thought to meet the challenge of modernity in the area of economic policy.
Between Democracy & Nation: gender and militalisation in Kashmir.
Kazi, Seema
xxxiii,199p.
Oxford U.P. (Karachi)
2010(09)
2,226円
Women -- Crimes against -- India -- Jammu and Kashmir
Islamism and Democracy in India: the transformation of Jamaat-e-Islami.
Ahmad, Irfan
xx,306p.
Permanent Books
2010(09)
3,036円
Jamāʻat-i Islāmī (India) -- Political activity Jamaat-e-Islami Hind is the most influential Islamist organization in India. This book offers an in-depth examination of India's Jamaat-e-Islami and SIMI, exploring political Islam's complex relationship with democracy and providing a rare window into the Islamist trajectory in a Muslim-minority context. Indian printing
Islam and Society in Pakistan: anthropological perspectives.
Marsden, Magnus (ed.)
xxiv,462p.
Oxford U.P. (Pakistan)
2010
4,159円
Islam -- Social aspects -- Pakistan This book aims to bring together some of the most sophisticated recent anthropological work on the ways in which Pakistan's citizens from diverse social and regional backgrounds set to the task of being Muslim, and contribute to the dynamic role played by Islam in the country's political and social life.
Tuhfat al-Mujahidin: a historical epic of the sixteenth century.
Makhdum, Shaykh Zainuddin
xxxii,139p ills. maps
Islamic Book Trust
2009(06)
3,025円
Islam -- India -- Malabar Coast -- History Tuḥfat-al-mujāhidīn : a historical epic of the sixteenth century [Tuḥfat al-mujāhidīn fī baʻḍ akhbār al-Burtughālīyīn] Shaykh Zainuddin Makhdum ; translated from Arabic with annotations by S. Muhammad Husayn Nainar Tuḥfat al-Mujāhidīn (Glory to the Victory of Martyrs) written mainly after 1583 AD deals with the chronological, political and military accounts of the Zamorins of Calicut and their naval commandants, the Kunjalis, in their fight against the Portuguese, a pioneering historical work dealing with the struggle of the Malabar Muslims against the Portuguese colonisers' encroachment in India.
Ports of the Ancient Indian Ocean.
Boussac, M.-F., J.-F. Salles & J.-B. Yon (ed.)
xi,559p maps, photos
Primus Books
2016
8,692円
Shipping -- Indian Ocean Region -- History This volume looks at the multisided role that ports played in the exchange and transfer of knowledge between the 'Indian Ocean' and Mediterranean societies. Through the early Greek Periplus to minute descriptions by the Portuguese in the late sixteenth century, or French archives of the colonial period, an accurate knowledge was gradually developed and transmitted on what is now called the Indian Ocean. The essays herein focus on the nature of this knowledge, its history and status, using and combining new archaeological data and recent publications of textual material. They deal with material originating from the Red Sea to India, through Arabia and the Persian Gulf, shedding a new light on ancient ports and maritime contacts, with a special interest not only on India but on related areas as well, such as Sri Lanka and South-East Asia.
Islam and the State in Myanmar: Muslim-Buddhist relations and the politics of belonging.
Crouch, Melissa (ed.)
xix,345p.
OUP
2016
3,544円
Islam and state -- Relations -- Buddhism -- Burma This volume explores the relation between Islam and the state in Buddhist-majority Myanmar from both an empirical and a comparative perspective. It provides an informed response to contemporary issues facing the Muslim communities of Myanmar, furthering knowledge of the interaction between state institutions, government policies, and society past and the present.
The Ocean of Churn: how the Indian Ocean shaped human history.
Sanyal, Sanjeev
xiii,297p map
Penguin Random House India
2016
2,366円
Indian Ocean Region -- India -- History The book narrated the history of The Indian Ocean, which stretches across East Africa, the Middle East and the Indian subcontinent to South East Asia and Australia. In the book, Sanyal narrates a fascinating tale about the earliest human migrations out of Africa and the great cities of Angkor and Vijayanagar, medieval Arab empires and Chinese treasure fleets, the rivalries of European colonial powers and a new dawn. The book offers exciting revelation while exploring remote archaeological sites, ancient inscriptions, maritime trading networks and half-forgotten oral histories.
Tarikh-i-Sultan Muhammad Qutb Shah.
Parveen, Zereena (ed.)
53p(en)+395p(per.)
Dilli Kitab Ghar
2015
1,416円
Qutb Shahi dynasty -- Hyderabad (India) -- Genealogy -- History Sultan Muhammad Qutb Shah, Sultan of Golkunda; political events, religious ceremonies and social situation prevalent in Hyderabad (India) during that period. Persian text edited from the manuscript in Nastaliq script depicting the reign of the Qutb Shahi rulers.
Forging Islamic Power and Place: the legacy of Shaykh Daud bin 'Abd Allah al-Fatani in Mecca and Southeast Asia.
Bradley, Francis R.
x,212p maps
U. of Hawaii Press
2016
8,421円
Islam -- Muslim scholars -- Southeast Asia -- History This work charts the nineteenth-century rise of a vast network of Islamic scholars stretching across Southeast Asia and the Indian Ocean to Arabia. Francis Bradley analyses the role of the vibrant Patani knowledge network in the formation of Islamic institutions of learning in Southeast Asia. He makes use of a range of sources, including official colonial documents, traveller accounts, missionary writings, and handwritten manuscripts.
A Descriptive Catalogue of Persian Translations of Indian Works.
Qasemi, Sharif Husain (ed.)
xxiii,287p facs.
National Mission for Manuscripts
2014
2,024円
Manuscripts, Sanskrit -- Translations into Persian -- Catalogs A descriptive catalogue of Persian translations of Indian works/ Sharīf Ḥusain Qāsmī; National Mission for Manuscripts (India) Persian was the medium of administration, literary creativity as well as communication amongst the elite. It contains a list of more than 2500 works which will reflect unique works which will help in bringing to highlight the interactive development of Persian literature.
The Mansabdari System and the Mughul Army.
Aziz, Abdul
xxiv,242p
Idarah-i Adabiyatr-i Delli
2016(1972)
2,024円
Mughal Empire -- Politics and government -- Nobility -- History The Mughal mansabdârî system, developed by Akbar, involved the assignment of positions to military leaders according to the number of troops they could provide in the event of war. Military officers were paid cash salaries or given an estate (jagir) to administer and from which to collect revenue.
India's Interaction with China, Central and West Asia.
Rahman, A. (ed.)
xxx,533p. 古書
Oxford U.P.(India)
2002
3,824円
The contributors to this volume include distinguished scholars from a range of disciplines, and the essays are thematically linked by the focus on the historical exchange of ideas and experience among the peoples of India, China, Central and West Asia. Aspects of culture as diverse as styles of dressing, music, metallurgy, and medicine are woven together in this volume, to present the rich tapestry that is Asia.
Qanun-i-Humayuni (also knowns as Humayun Nama) of Khwandamir (died A.H. 942/A.D. 1535).
Khwandamir
xxxvi(en),141p 古書
The Royal Asiatic Society
1940
874円
Humayun, Emperor of Hindustan, 1508-1556 -- India -- History -- Sources Qānūn-i-Humāyūnī (also known as Humāyūn Nāma) of K̲h̲wāndamīr : a work on the rules and ordinances established by the Emperor Humāyūn and on some buildings erected by his order/ edited by M. Hidayat Hosain
In Praise of Kings: Rajputs, Sultans and poets in fifteenth-century Gujarat.
Kapadia, Aparna
x,183p map
Cambridge U.P.
2018
2,494円
Sultans -- India -- Gujarat -- History Attempts close readings of several narratives that have rarely been used for historical analysis and studies the complex processes that contributed to the formation of Gujarat in the fifteenth century, and how it has subsequently shaped Gujarat's future.