トルコ研究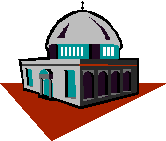 Turkish Studies (incl. Balkan)
書名
著者名
頁数
出版元
刊行年
価格
解説
Orta Asya'dan Anadolu'ya Alfabeler: 29-30 Mayis 2007, Eskisehir, Bildiriler.
Ölmez,Mehmet & Fikret Yıldırım (ed.)
268p.
Eren
2011
3,078円
Old Turkic language -- History -- Congresses
Orta Asya'dan Anadolu'ya alfabeler : 29-30 Mayıs 2007, Eskişehir : bildiriler
Contributions mainly in Turkish with some in English
Studies in Turkish Linguistics: proceedings of the 10th international conference in Turkish linguistics, Aug. 16-18, 2000, Istanbul.
Özsoy, A. Sumru, D. Akar, M. Nakipoglu-Demiralp et al. (ed.)
x,506p.
Boğaziçi Üniv. Press
2003
2,462円
Turkish language -- Linguistics -- Congresses
The Two Worlds of Eşber: Western oriented verse drama and Ottoman Turkish poetry by 'Abdülhakk Hāmid (Tarhan).
de Bruijn, Petra
ii,279p.
CNWS
1997
4,883円
Abdülhak Hâmit,1852-1937 -- Eşber -- Turkish poetry -- History and criticism
The two worlds of Eşber : western orientated verse drama and Ottoman Turkish poetry by 'Abdülhakk Hāmid (Tarhan)
Evliya Celebi: dogumunun 400. yilinda.
Tezcan, Nuran & Semih Tezcan (ed.)
406p ills.(chiefly col.)+CD-ROM
T.C. Kültür ve Turizm Bakanlığı
2011
11,931円
Evliyâ Çelebi 1611-1682 -- Bibliography -- Anniversaries
Evliyâ Çelebi : doğumunun 400. yılında / editörler, Nuran Tezcan, Semih Tezca
Accompanying CD-ROM has title: Evliyâ Çelebi kaynakçası / Robert Dankoff & Semih Tezca

Turk Kahvesi Kitabi.
Naskali, Emine Gursoy (ed.)
xiii,598p ills.
Kitabevi
2011
4,104円
Coffee -- Turkey -- History
Türk kahvesi kitabı / editör: Emine Gürsoy Naskali
Selcuklular Zamaninda Turkiye: Siyasi tarih; Alp Arslan'dan Osman Gazi'ye (1071-1318).
Turan, Osman
761p.
Ötüken
2010(1971)
5,540円
Selçuklular zamanında Türkiye : siyasî tarih Alp Arslan'dan Osman Gazi'ye, 1071-1318 / Osman Turan
Seljuks -- Turkey -- History -- To 1453
Selcuklu Tarihi, El Kitabi.
Turan, Refik (ed.)
822p.
Grafiker
2012
2,759円
Selçuklu tarihi el kitabı / editör, Prof. Dr. Refik Turan ; yazarlar, Prof. Dr. Refik Turan [and eleven others]
Seljuks -- History
Destursuz Bagdan Uzum Yiyenler.
Bayram, Mikail
iii,166p.
Kömen
2004
1,856円
Destursuz bağdan üzüm yiyenler / Mikâil Bayram
Sufism -- Seljuks -- Turkey -- History
Studies in Defterology: Ottoman society in the 15th and 16th centuries.
Lowry Jr., Heath W.
vi,275p.
Isis Press
1992
4,033円
Cities and towns -- Turkey -- History.-- Economic conditions
collected articles, preface by Nejat Göyünç
Prof. Dr. Erdoğan Merçil'e armağan: 75. dogum yili, 50. akademik yili.
Uyumaz, E., M. Kesik, A. Usta & C. Piyadeoglu (ed.)
582p.
Bilge Kültür Sanat
2013
3,591円
Prof. Dr. Erdoğan Merçil'e armağan : 75. doğum yılı, 50. akademik yılı/ editörler, Emine Uyumaz, Muharrem Kesik, Aydın Usta, Cihan Piyadeoğlu
Seljuks -- Turkey -- History
Hab-name-i Veysi.
Altun, Mustafa
230p.
MVT
2011
1,877円
Hâb-nâme-i Veysî / Veysî; Mustafa Altun
Turkish literature -- Satire, Turkish -- History -- 17th century A satirical comment on contemporary events expressed in a form of a story of a vision.
Original and transcription of the manuscript dated 1621 and written by Veysi in 1608
Anonim Bir Ibranice Kronige Gore 1622-1624 Yillarinda Osmanli Devleti ve Istanbul.
Arslantas, Nuh & Yaron Ben Naeh (tr.)
xiv, 162p.
TTK
2013
1,117円
Anonim bir İbranîce kroniğe göre 1622-1624 yıllarında Osmanlı devleti ve İstanbul / neşir, tercüme Nuh Arslantaş, Yaron Ben Naeh
Jews -- Turkey -- Ottoman empire -- History -- 17th century
Turkish translation of Hebrew chronicle, with introductory material in Turkish and Hebrew ארסלנטש, נוח בן־נאה, ירון. ; Nuh Arslantaş; Yaron Ben-Naeh
Writing Ottoman History: documents and interpretations.
Heywood, Colin
xiv,356p.
Ashgate
2002
8,033円
Turkey -- History -- Ottoman Empire, 1288-1918
In the articles collected here, Dr Heywood has questioned some of the perceived certainties in the field of Ottoman history and historiography, focusing in particular on the work of Paul Wittek and the idea of the 'frontier'. Other studies are based on the abundant surviving documentation, and look at specific topics in 17th-century Ottoman history and in Anglo-Ottoman relations, for example Sir Paul Rycaut's view of the Ottoman empire, or the organisation of the Ottoman postal service and roads, and the cannon-foundry in Istanbul.
Asafi Dal Mehmed Celebi ve Seca'atname. haz. H. Mustafa Eravci
Asafi Dal Mehmed Celebi
lxiii, 272p (with CD)
MVT
2009
3,078円
Âsafî Dal Mehmed Çelebi ve Şecâ'atnâme / Âsafi Dal Mehmed Çelebi, hazırlayan: H. Mustafa Eravcı
Turkey -- History -- Wars with Persia, 1576-1639 -- Özdemiroğlu Osman Paşa, active 1578-1585 -- Şecâ'atnâme -- Sources
Kanuni Sultan Suleyman Donemi Taht Kavgalari.
Turan, Serafettin
viii,310p.
Kapı
2011 repr.
1,539円
Kanuni Sultan Süleyman dönemi taht kavgaları / Şerafettin Turan
Turkey -- History -- Süleyman I, 1520-1566 -- Bayezid, -- Şehzade, -- 1526 or 1527-1562 -- Süleyman I, 1494 or 1495-1566
In Turkish; documents and other texts in romanized Ottoman Turkish
Bir Ziyafet Defteri.
Tezcan, Semih
59p.
Simurg
1998
1,333円
Bir Ziyafet defteri / [hazırlayan] Semih Tezcan
Circumcision -- Fasts and feasts -- Account books -- Manuscripts (Berlin) -- Turkey -- Religious aspects -- Islam -- Sources
Text in Ottoman Turkish in facsim. and in romanization
Osmanli Vakif Medeniyetinde Bir Veziriazam Hayrati: Amcazade Huseyin Pasa Vakfi.
Yıldız, Murat
520p ills.
Bayrak Yayıncılık
2011
1,827円
Osmanlı vakıf medeniyetinde bir veziriazam hayratı : Amcazade Hüseyin Paşa Vakfı / Murat Yıldız
Waqf -- Amcazade Hüseyin Paşa, 1644-1702 -- Turkey -- History
Osmanli'dan Milli Mucadele'ye Secilmis Mulakatlar.
Özel, Sabahattin & Isil Çakan Haciibrahimoglu
xv,413p.
Türkiye İş Bankası Kültür Yayın.
2010
2,216円
Osmanlı'dan Milli Mücadele'ye seçilmiş mülakatlar / Sabahattin Özel, Işıl Çakan Hacıibrahimoğlu
Ittihat ve Terakki Cemiyeti -- Allied and Associated Powers (1914-1920) -- Court and courtiers -- Interviews
Osmanl.i Arap Cografyasi Avrupa Emperyalizmi: Filistin-Basra korfezi-Kizildeniz-Kuzey Afrika: diplomatik belgeler.
Akyildiz, Ali & Zekeriya Kursun
xiii,594p.
Türkiye İş Bankası Kültür Yayın.
2015
2,729円
Osmanlı Arap coğrafyası ve Avrupa emperyalizmi : Filistin-Basra Körfezi-Kızıldeniz-Kuzey Afrika : diplomatik belgeler / hazırlayan, Ali Akyıldız, Zekeriya Kurşun
Eastern question -- Europe-Middle East relation -- Foreing relations -- Turkey
The Post-Modern Abyss and the New Politics of Islam: Assabiyah revisited: essays in honor of Şerif Mardin.
Birtek, Faruk & Binnaz Toprak (ed.)
172p.
İstanbul Bilgi U.P.
2011
1,744円
Islam and politics -- Turkey
This collection of essays is an attempt to understand both the historical mind-set of Muslims confronted by modernity and the more contemporary articulation of the Muslim agenda concerning post-modernity.